Property management is a lot of work.
Fortunately there are tools to help make managing your properties easier.
Largest Property Management Companies – One is hiring a property manager or property management company who can manage one, multiple, or all aspects of your property's management.
There are other tools, which we'll touch on later, if the cost of hiring a property management company isn't to your liking.
But first, let's look at who the biggest property management companies are in the U.S.
To simplify things, we've broken down the list based on some notable property types:
Multifamily
Commercial
All (master list)
First, let's start by looking at the largest multifamily managers.
Largest multifamily property management companies
There are a number of large property management companies, but who are the biggest?
According to an independent self-reported survey by Multi-Housing News, these are the 10 largest multifamily property management companies of 2021:
Greystar Real Estate Partners: 728,910
Lincoln Property Co.: 210,183
Cushman & Wakefield: 171,713
Bozzuto: 80,317
BH Cos: 90,926
Morgan Properties: 73,428
Avenue5 Residential: 75,872
Edward Rose Building Enterprise: 67,016
Cortland: 63,915
Essex Property Trust: 61,554
The above list is in order according to the number of units the company managed.
Greystar sits at #1 with Lincoln Property Co. and Cushman and Wakefield coming in second and third respectively.
The portfolios of most companies in the top 10 stayed relatively the same, with Greystar the outlier at a large 35%+ growth.
Keep in mind that the above data is subject to some variance depending on the reporting source.
Largest commercial property management companies
Next, let's take a look at the largest commercial property management companies.
These are all primarily commercial-based companies, but many of those on this list handle other property types so you will see some crossover with the list above.
According to a survey by commercial property management platform Commercial Search, these are the top 10 commercial property management companies (based on square footage, by the millions):
CBRE Group, Inc.: 6,800
Colliers International: 2,060
JLL: 659
Newmark Knight Frank: 753
Avison Young: 368
Cushman & Wakefield: 760
Hines: 232
Stream Realty Partners: 200
The RMR Group: 98
Kidder Mathews: 74
Keep in mind that the above list was self-reported, and several firms that may have made the list did not respond to Commercial Search's survey.
In addition, because these numbers are self-reported they may not be 100% accurate (though they are the most accurate list available online).
Read More : Mypass-a-grille.com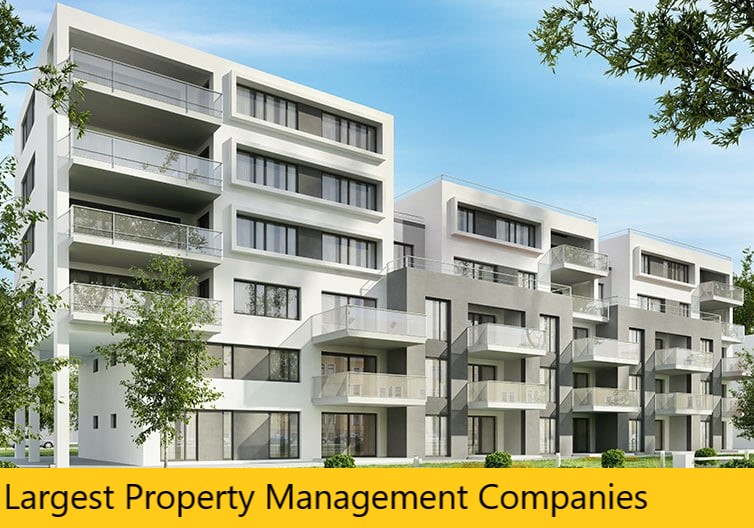 Who is the biggest property management company?
Based on survey data of property management companies of all property types, the largest property management company is Greystar Real Estate Partners.
Depending on the survey source, Greystar likely manages somewhere between 600-800,000 doors, making them by far the largest property management company based on self-reported data.
Do you need a property management company?
It's no secret that paying for a property management company isn't cheap.
Typically, property management companies charge a percentage of rental income, usually around 10%.
That's a pretty large chunk, especially if your profit margin is already small.
Fortunately, no you don't need a property management company.
If you've been looking into property management because the stress of managing multiple properties has become too much, there are other options.
Namely, property management software like DoorLoop is designed to save you time and money in every area of property management.
With the time and money you save, you're able to not only handle the stress of managing multiple properties or a whole portfolio but find ways to become more efficient that you never knew existed.
DoorLoop
Exactly how does DoorLoop do that?
Let's look at a few common timesinks and how DoorLoop allows you to simplify or streamline them:
Rent collection takes too long, or late payments are a problem?
With DoorLoop you have a tenant portal where tenants can pay their rent and other responsibilities each month and even set up automatic recurring payments.
Did we mention late payment reminders?
Maintenance calls are inconvenient and keeping up with repairs is time-consuming?
Access a complete maintenance management system that allows you to set up workflows with automatic reminders for regular maintenance jobs.
Plus, with DoorLoop you can give your tenants the ability to submit maintenance requests via the app which all funnel into one convenient platform, where you can then assign a vendor and track progress seamlessly.
Finances are getting complicated?
DoorLoop offers a full suite of accounting tools that allows you to track, manage, receive, and pay everything from one single, convenient dashboard:
View everything with a complete chart of accounts and robust reporting tools
Print checks for vendors and owners
Receive rent automatically each month
Reconcile bank accounts
Set up integration with QuickBooks online in just minutes
And a whole lot more.
Tenant communications are dispersed and hard to track?
Why not bring it all together with DoorLoop's convenient communications tools and full CRM platform where you can keep track of all communications from– you guessed it– one convenient, central location.
All of this and more, including:
Owner portal
Automatic listings
Leasing tools
Tenant screening
So, while you can hire a property manager and cut 10% off your rental income, you can also get DoorLoop and get access to all of these features and more for a few dollars a month.
Plus, save that 10%.