Property Management: Definition and Responsibilities – When a landowner owns a property but doesn't have the time or experience to handle the business-related tasks involved, they have the option of hiring a property manager. Essentially, a property manager is the middle man between an owner and a renter that is responsible for various tasks including handling property upkeep. If you're interested in this profession, you'll need to know what property management entails and what responsibilities come with it.
In this article, we will define property management, a property management license and the various duties property managers face on a day-to-day basis.
What is property management?
Property management refers to the overseeing and management of various commercial and residential real estate properties. This includes taking care of all the daily operations for a property including collecting rent, handling maintenance, tenant complaints and more. The amount of responsibilities property managers have depends on their contract with the landlord.
For example, a landlord can hire a property management firm to help with one task such as collecting rent or they can stipulate that they want them to handle all business operations for their property in their entirety.
What is a property management license?
A property manager will typically need a property management license or real estate broker's license to have a career in this profession. A property management license allows property managers to work in real estate and perform business-related duties in this profession. The specific licensing requirements will depend on the state in which you live and work. Not only will you likely require a license, but earning one will also give you credibility in your field.
A property management license can be obtained through state governments, local authorities or real estate boards. To obtain a property management license, you'll need to be at least 18 years of age and have a high school diploma, however, more companies want property managers to have a bachelor's degree in business, real estate or a related field.
What is a property management firm?
A property management firm is an office where property managers work. Property owners can hire a firm to maintain their properties when they don't have the time, experience or capability to manage their properties themselves. There are several property management firms throughout the United States offering their real estate assistance.
Property management responsibilities
The number of responsibilities a property manager has is entirely dependent upon what's stipulated in the contract between them and the landlord. Whereas some landlords may only want a property manager to collect rent, others may want a property manager to handle all aspects concerning their property. Here is a list of various property management responsibilities:
Understanding landlord-tenant laws and regulations

Handling maintenance requests and repairs

Marketing properties

Managing tenants

Managing rent

Supervising other employees

Managing the budget

Handling taxes
Read More : Mypass-a-grille.com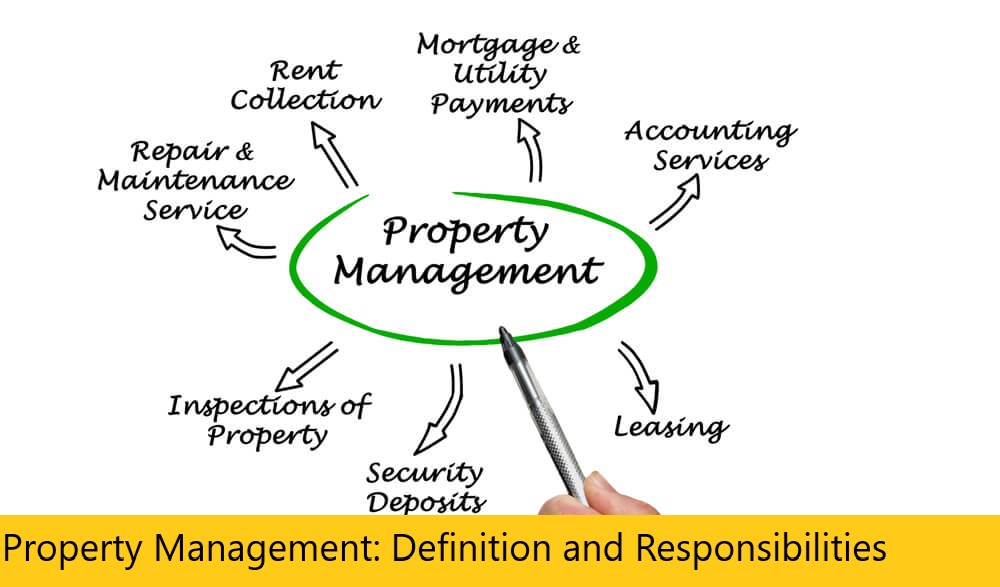 1. Understanding landlord-tenant laws and regulations
To be a good property manager, you'll have to have a deep knowledge of both state and national landlord-tenant laws. This involves understanding how to screen a tenant, evict a tenant, end a lease and more. The better you understand these regulations, the more fair and better property manager you'll be.
2. Handling maintenance requests and repairs
One of the main jobs a property manager can have involves making sure the property is kept up. To ensure a habitable and safe environment, property managers must respond to maintenance requests and repairs in a timely manner. This involves handling water leaks, extermination, trash removal and more.
To perform these tasks, property managers can do it themselves or hire a third party such as a plumber or electrician to handle the matter. The better a property manager keeps up with proper maintenance and repairs, the happier the tenants will be and the more attractive the property will be to future tenants.
3. Marketing properties
One of the main reasons landlords hire property managers is to help them market their property for new tenants. This involves taking photographs of the property and listing the property on various mediums such as housing websites. The greater the marketing job, the greater the chances are that a property will get a lot of interest. If a property manager gets a lot of interest on a property, they can afford to be more selective when it comes to choosing the right tenant.
4. Managing tenants
Property managers are often tasked with managing various tenants. This involves finding the right tenant for a landlord's property and screening these tenants through various background and credit checks to ensure they've selected the right candidate(s).
Also, property managers will probably be entrusted to handle all tenant leases. They're also tasked with handling tenant emergencies, move-outs and evictions. When dealing with a move-out, a property manager will have to assess the property for damage. Depending on the condition of the property, the property manager can determine how much of the tenant's deposit will be returned to them.
After a tenant moves out, they'll need to ensure the unit is clean, handle any necessary repairs and start marketing the unit once again. In regards to an eviction, if a tenant violates the lease, the property manager is responsible for starting the eviction process.
5. Managing rent
Managing the rent is one of the main responsibilities of a property manager. This involves setting a rental rate for a property. To do so, the property manager needs to assess the property, its location and the current market. Once a tenant moves into the property, they'll be tasked with collecting rent on the property on a certain day and through their chosen medium. A property manager can also change the rental rate so long as they abide by state or city laws.
6. Supervising other employees
If a property has other employees, such as a security guard, property managers are responsible for supervising them. This involves salary discussion as well as possible termination if applicable.
7. Managing the budget
Property managers may also be in charge of managing the property budget and other important records. This involves taking into consideration the property budget, organizing all tenant leases, complaints, repair costs and more.
8. Handling taxes
Lastly, landlords may need assistance from the property manager when filing taxes. In some cases, the property manager may file the property taxes themselves.